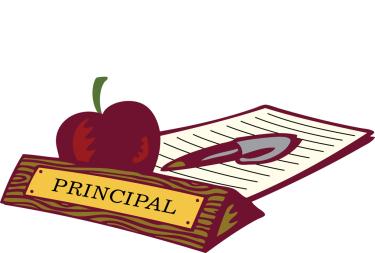 Notes From Mr. Roon
Dear Sandyview Families,
Here at Sandyview we are always looking for ways to improve. Last week the Sandyview staff had the opportunity to discuss Hamilton's new instructional
model, review our progress on our School Improvement Plan, and review parent and student perception data. Below are a few highlights.
New Instructional Model - Last week a video was released via social media that reflects the vision and goals that our Board of Education set last year. This new model is based on providing a safe and supportive environment, rigorous instruction and assessment, a modern learning culture (flexible, differentiated, virtual, and traditional), and personalized learning. Out of this model, the vision for each student in Hamilton is for them to THRIVE . For more information, check out the video ( #EachWillTHRIVE ) or search "Hamilton Community Schools Strategic Vision Video" on youtube.
Thank you to the 50+ parents that completed the Advanc-Ed parent survey. Some of the highest ratings on that survey were having high expectations for students, communicating effectively about the school's goals and activities, and students knowing the expectations for learning in their classrooms. Some areas that parents thought we could improve included support services (counseling and career planning), informing parents about children's progress and grades, and providing opportunities for students to participate in activities that interest them.
The third and fourth graders also took a survey using the HUMANeX Ventures Student Engagement Survey. Their highest rated areas included "My teachers want me to be a successful person; My teachers care about me; My teachers believe in me; and I have friends at school that care about me." Some areas that students thought we could improve included "I get to make decisions about how I learn in the classroom; I get to choose how I do my assignments and projects; and In class, I get to choose the activities I work on." From the survey results, it was evident that students want more choices. We can do a better job of providing choice for students and providing more information on the choices students currently have.
Mr. Roon

Twitter: @jroon44
Email: jroon@hamiltonschools.us